What to Do in Quebec City
What to Do in Quebec City
First time in Quebec City? Whether you're off for a romantic vacation, family getaway, or a business trip, you should not miss the following activities to do in Quebec City.  If you're organizing an itinerary for your trip to Quebec and don't know where to start, here's a short guide on what to do when you get there.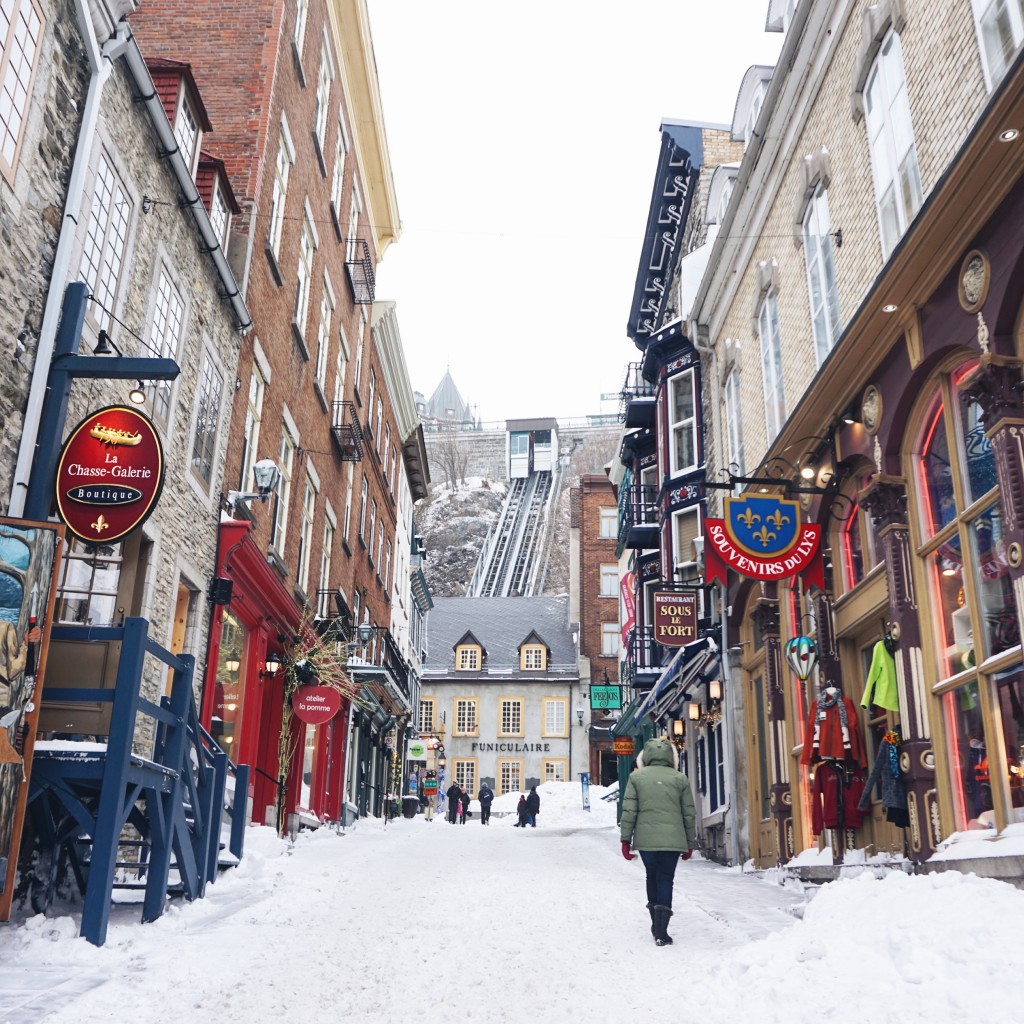 Explore the Historic District of Old Quebec
Step back in time in time with a visit to Old Quebec, an attraction you will not want to pass up. Considered as a UNESCO world heritage treasure, Old Quebec is alive with history.
Sitting at its majesty atop Quebec's upper town, the Fairmont Le Château Frontenac is the city's icon and most visited attraction. Often mistaken as a castle, Château Frontenac is a historic and luxurious hotel built in the late 19th century. You can come inside the hotel and admire the historical artifacts going back 400 years displayed in their lobby.
As one of Canada's most historically-significant places, the Plains of Abraham should be on your list of places to visit.  This place is where the pivotal battle between the French and the British armies fought over the fate of New France, the area colonized by France in North America. The wide-open space makes it an excellent spot to explore by bike, or by cross-country ski in winter. You can also take a picnic at Plains de Abraham and enjoy the beautiful view.
Another must-see historical place in Old Quebec is the Citadelle de Quebec –  a National Historic Site of Canada and the largest British-built fortress in North America. The Citadel has a star-shaped form with its walls enclosing 300 years of history from the New France period until today.
From military history to religious history, take your time to also visit the stunning Notre-Dame-de-Québec Basilica-Cathedral, the Cathedral of the Holy Trinity, the Jesuits Chapel, and St. Andrew's Presbyterian Church.
Walking the streets of Quebec is like having a glimpse of Europe while in North America. After stopping off at many historical places, explore more the city through a walking tour or a horse-drawn carriage ride around Old Quebec to get an authentic feel of this unique historic district.
Enjoy a Cable Car at Parc de la Chute-Montmorency
Parc de la Chute-Montmorency is where you'll see the beautiful Montmorency falls. It is situated only 15 minutes away from Old Quebec. Did you know that this waterfall is even higher than the legendary Niagara Falls? The waterfall is about 83-meter or 272-foot tall!
You can take the cable car to Montmorency Falls and have a panoramic tour of the magnificent and picturesque view.  At the top of the cliff sits the elegant Manoir Montmorency, which houses an excellent dining restaurant with a fair view of the falls, a gift shop, and an interpretation center to understand the history of the place better.
If you're up for some challenging activities, you can try doing via- ferrata or zip line. Via-ferrata – an Italian word for "iron roads" – is an activity that combines hiking and rock climbing. These activities are only available in summer.
Go on a Food Trip in Old Quebec
If you are a first-time traveler to Quebec, you should not miss a food tour to get a full-time experience of what's it's like living in Quebec's Old City. Quebec is also a place blessed with a very dynamic, rapidly-evolving food scene with many notable restaurants that are worth to visit.
Get a Bird's Eye View at Observatoire de la Capitale.
Observatoire de la Capitale offers a 360° view of the whole city from the 31st floor of Edifice Marie-Guyart, near the Parliament of Quebec. From your elevated view, you'll have the chance to admire the beautiful streets of Quebec City, the great St. Lawrence River, and two mountain ranges.
What Do You Need to Accomplish Before Visiting Quebec?
Visitors who would like to visit Quebec must first ensure that they have an ETA (Electronic Tourist Authorization). The government requires travelers from visa-exempt countries and those traveling to or through Canada by air, to have an ETA Canada.
If you don't have one yet, you must apply for an ETA before booking in your flight. Kanada ETA, also known as Canada ETA, is a reliable online agency that assists travelers in obtaining an ETA. Visit their website to get your ETA application processed smoothly and easily.
Conclusion
A visit to Quebec City is like stepping into a fairytale. The city itself is indeed a work of art. Plan your trip ahead to make sure you'll have one memorable and fun trip. But before anything else, ensure that you have applied for an ETA Kanada when you visit Quebec.
Since Quebec is the most European city in North America, you might be tempted to travel to Europe after. If ever you have plans to head to Europe after your Quebec trip, make sure you also get your ETIAS visa ready. Check out ETIAS Europe to know more about ETIAS visa, which is now a requirement by European Union member countries effective 2021.